Transcription and Notation Services
Do you need to learn some music? But there's no Tab?
Do you have a performance and need it to be transcribed?
I will give you a quote for what it will take. You can have whole tunes or just licks and solos.

Maybe you want to know what chord voicings are being played or maybe you just can't figure out "how does he do that?"
Maybe you created some excellent tracks that need to be accurately and professionally notated. Regardles of Musical Style "If I can hear it – I can write it out for you."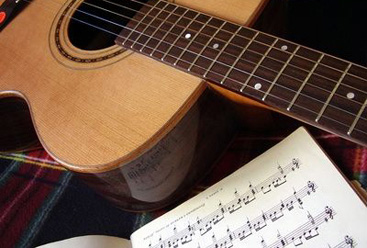 What will you get?
A professional Transcription of complete songs, solos or just a riff.
You can chose what format you want the tab/score:

High Quality PDF

Guitar Pro (gpx,gp5,gp4)

Sibelius(.sib)


Also: JPG,PNG,BMP, etc...


How do we start?
Everything happens online. Send me the MP3 mp3 by email or Dropbox, or give me the

or any other video link.

I'll send you the work by email, but I always keep a backup copy.
Prices
Every job is different, so there are no fixed prices.
Send me an e-mail with your music and I'll reply immediately with the estimate price.
The final price is dependant upon many factors such as – music complexity – length of track – client requirements. No job is alike.
If you have a rush job (upcoming gig, wedding, anniversary, etc.), we will get it to you on time with an rush fee.

Payment
Unless your're living in Brazil...
All the payments will be made by

Recent Jobs
Game of Thrones

Full transcription in Guitar Pro


"These are AWESOME!!!
They're perfect, man.
Thank you, thank you, thank you."

Gregory Johnson from Acoustic Labs

Mike Oldfield - Awesome Tubular Bells II

Full transcription in Guitar Pro


"Hey, it sounds great!!
I really thank you very much.
I´ll commend you to my friends."

Miguel Ángel

The One Source

Transfer from standard already tabbed PDF to Guitar Pro 6 format

Skyrim

Full transcription in Guitar Pro


"Davi. You. Totally. Nailed it!!! I love how you're getting all the thumb work, and the positioning looks all correct. Thanks so much, man, I can't tell you how impressed I am. These are just amazing."

Gregory Johnson from Acoustic Labs